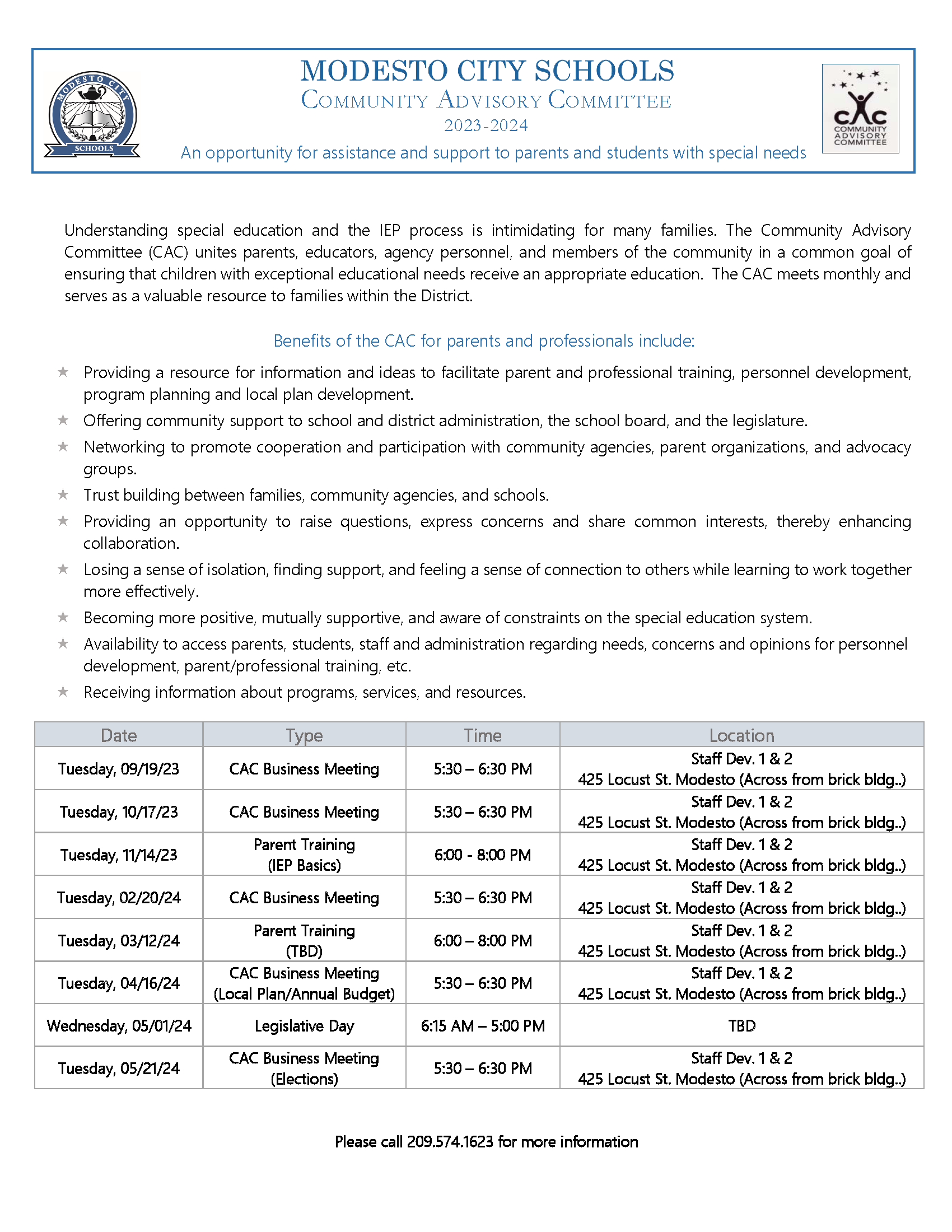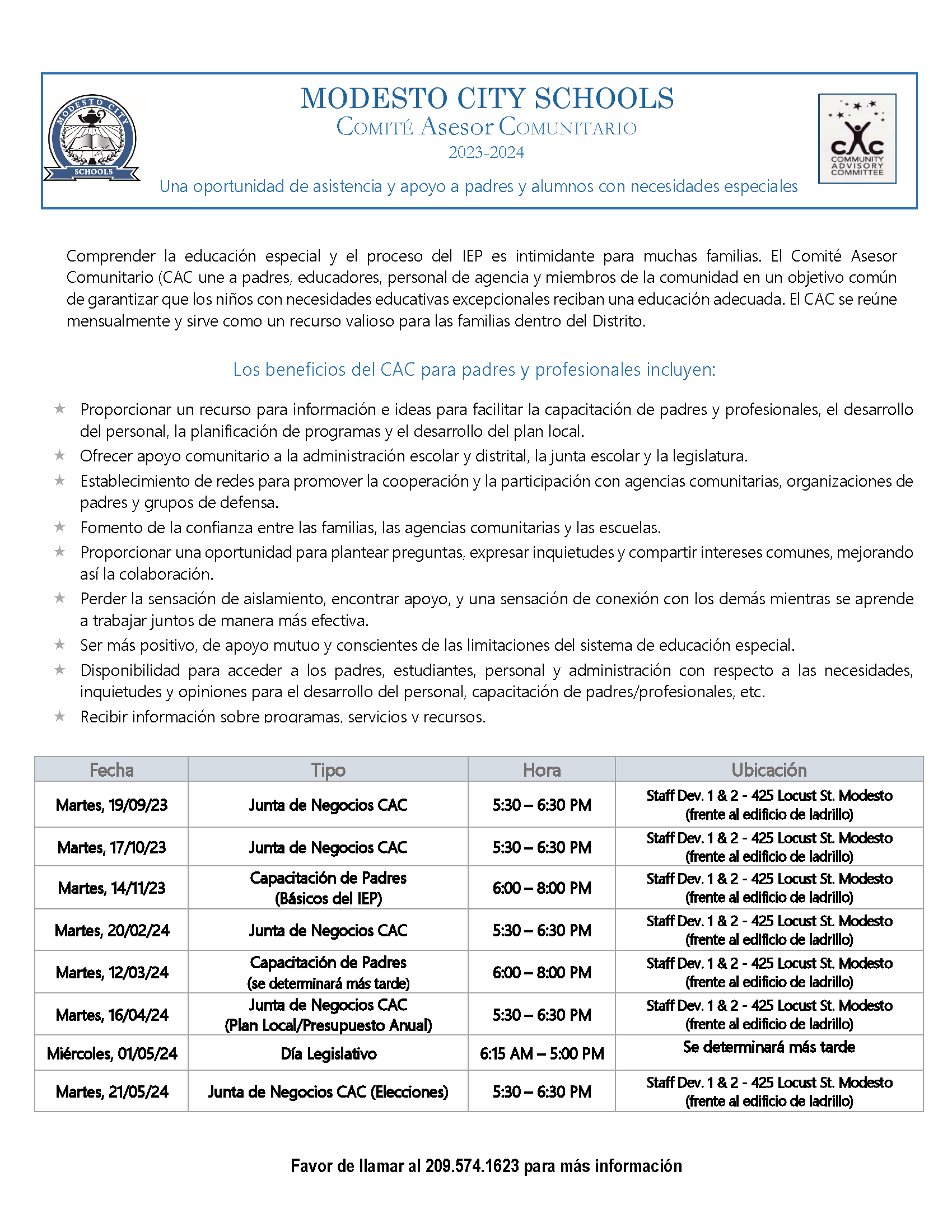 MCS Special Education Parent Trainings –
The trainings are open to the public and due to Covid-19 concerns, capacity may be limited. All trainings will be from 6:00 - 8:00 PM and will be located at Staff Development Center Rooms 1 & 2; 425 Locust Street, Modesto (directly across from the brick bldg.)
Note: Spanish translation services will be provided.
Upcoming training topics:
11/14/23 - Supporting Literacy
3/12/24 - TBD
Contact
209-574-1623
Tikes and Tunes: Musical Play Group for Infants and Toddlers
Days
First and Third Tuesday of the Month
Time
9:30 a.m. to 10:30 a.m.
Location
Family Resource Network, Sherwood Executive Center
5250 Claremont Ave., Suite 148, Stockton, CA 95207
Contact
FRNfamilies@aol.com
Notes
Registration required: http://frcn.org/calendar.php
Learn Sign Language: $20 for 6-week course, Phone 209-451-9080
Days
Thursdays for 6 weeks (call 209-451-9080 for date of first class and to register)
Times
6:00 p.m. to 7:30 p.m.
Location
5637 N. Pershing Ave, Suite B-7, Stockton, CA
Contact
209-451-9080
Notes
No credit or certification provided; class limited to 12 people