Parent Resources at Gregori High School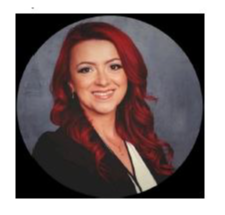 Giana Sites is our Parent Ambassador, reach out to her for help navigating some important resources.
Read Giana's Welcome Letter here.
MCS Parent Resources:
To learn more about available resources for parents please visit the Modesto City Schools website.
Get Started with PowerSchool
Low Cost Internet:
As a digital high school, we recognize that internet access in the home is vital to student success. Comcast and AT&T have programs to offer low cost internet to families. If you qualify for free/reduced lunch, then there is a good chance you qualify for low cost internet from Comcast or AT&T. We are not affiliated with, nor do we receive any support from Comcast or AT&T, but we offer these links to our families as an informational service.
For more info click on the following for AT&T Icon: English Spanish Arabic
For more information from Comcast click on this link: https://www.internetessentials.com
For more information from Xfinity click on following link here to view their flyer: Xfinity
Vaping Information:
Important information on what Vaping does to YOU!: https://vimeo.com/285704355