Modesto Technical School MTS @ MJC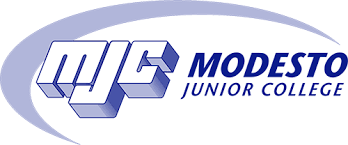 Open to Elliott Seniors with good grades that are starting their senior year with more than 110 credits, great attendance, and have good conduct. A committee reviews applicants quarter four of their junior year. If there are openings, seniors can join the program second semester of their senior year.
Students attend their high school class. Transportation is provided to and from Elliott. Their first semester of attendance they must successfully complete the Guidance 101 closed course. Their second semester will be a course in the career of college path. Both courses fulfill AA, AS and transfer requirements.
Second semester of attendance students have a choice of open courses and must be enrolled in at least one course to remain in the program. Elliott has a contract with MJC via the ROP programs* that includes all fees and use of the classroom on west campus. Students must be able to complete their MJC course(s) with a 'C' or better.
For more information, contact Amanda Woods at (209) 492-6982 or Woods.A@mcs4kids.com.